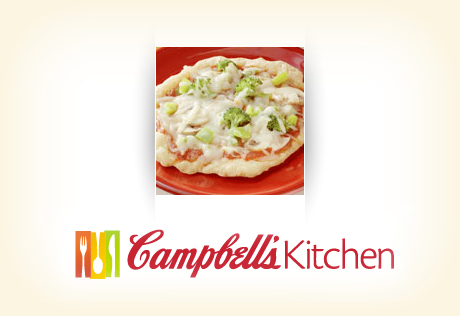 Ingredients & Directions
1 package (10 ounces) Pepperidge Farm® Puff Pastry Shells, thawed
1 tablespoon vegetable oil
1.5 cups fresh broccoli florets
1.5 cups sliced mushrooms (about 4 ounces)
1 medium green pepper or red bell pepper, chopped (about 3/4 cup)
1 small onion, chopped (about 1/4 cup)
3/4 cup Prego® Pizzeria Style Pizza Sauce
1 cup shredded mozzarella cheese or Swiss cheese (about 4 ounces)
Heat the oven to 400°F. Lightly grease 2 baking sheets.
On a lightly floured surface, roll each pastry shell into a 7-inch circle.  Place the pastry circles onto the baking sheets. Using a fork, prick the pastry circles thoroughly.
Bake for 10 minutes or until the pastries are golden.  Let the pastries cool on the baking sheets on wire racks.

Heat the oil in a 10-inch skillet over medium-high heat. Add the broccoli, mushrooms, pepper and onion and cook until the vegetables are tender-crisp, stirring occasionally.
Spread 2 tablespoons sauce on each pastry to within 1/2-inch of the edge.  Divide the vegetable mixture among the pastries and top with the cheese.
Bake for 5 minutes or until the cheese is melted.